Incoming Scholars
Asst. Prof. Dr. Ishita Dey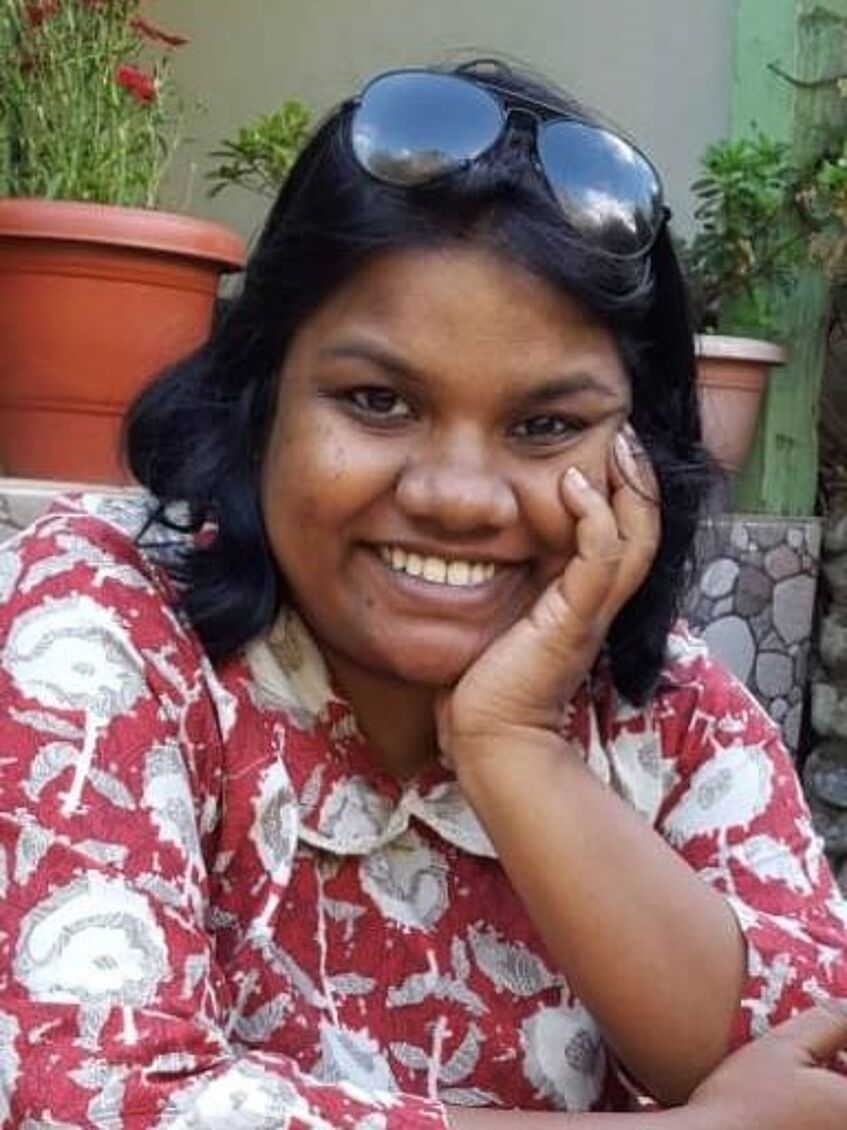 Asst. Prof. Dr. Ishita Dey
Dr. Ishita Dey is an Assistant Professor at the Department of Sociology, Faculty of Social Sciences, South Asian University, Delhi. Her research interests are migration, labor, food, and senses. She has been working on the life of sweets and sweetness in South Asia. She has co-anchored an art research project on Smells of the city, focusing on Delhi supported by Kiran Nadar Museum of Art, Delhi. She is an editorial board member of the journal Society and Culture in South Asia (Sage). She has published her work in journals such as The Sense and Society, Gastronomica, Refugee Watch, and South Atlantic Quarterly. She has co-edited the book Sustainability of Rights After Globalisation (Sage, 2011) and co-authored Beyond Kolkata : The Dystopia of Urban Imagination (Routledge, 2013). She is Visiting Fellow at the Urban Futures Programme, University of Vienna, from 1-31 October 2023. During this period, she is working on a publication that is an outcome of her research study - Journeys and Internal Migrant Workers: An Ethnographic Study of railway connectivity supported by Mahanirban Calcutta Research Group.
Contact: ishita@sau.int
Lucía Cobos, MA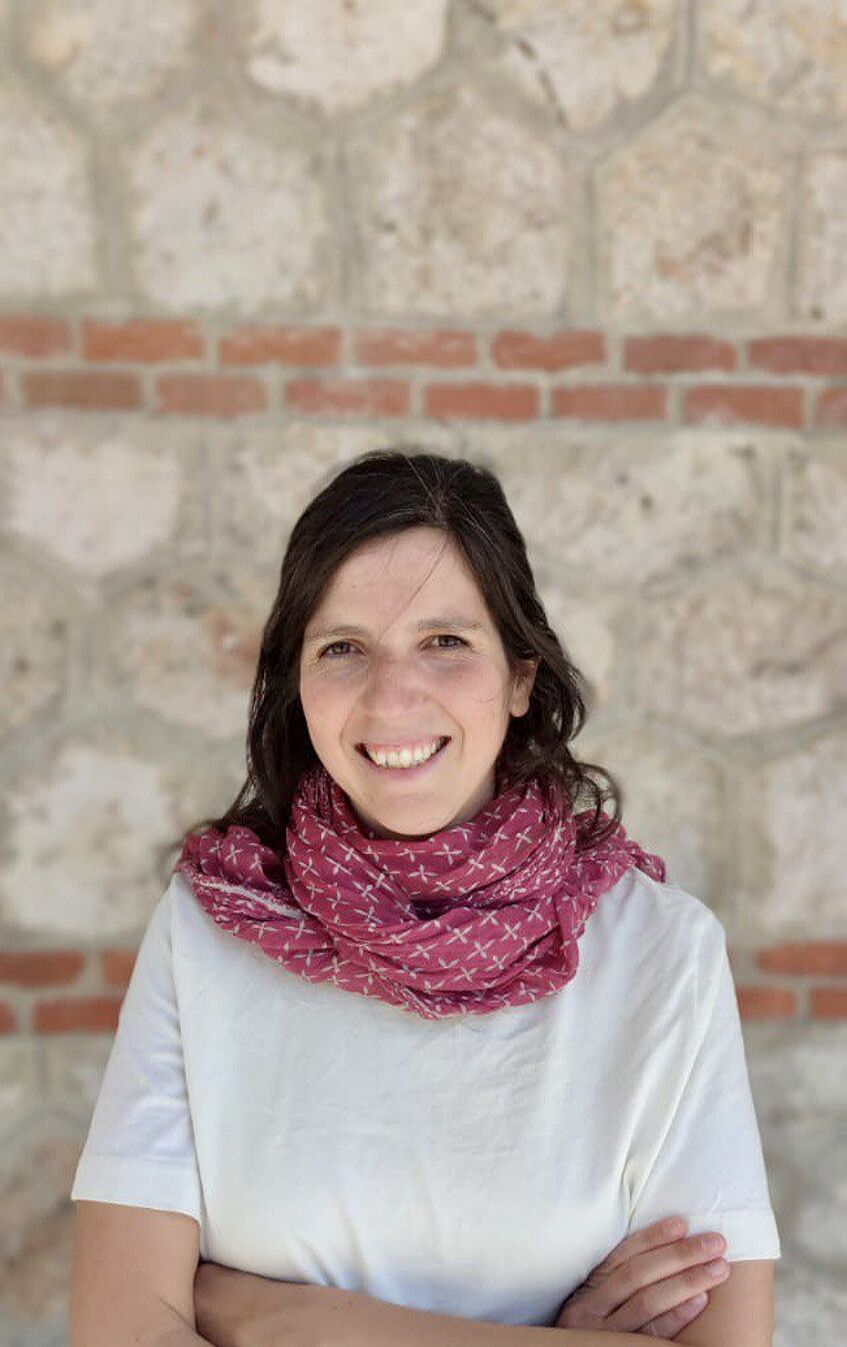 Lucía Cobos, MA
Lucía Cobos is a PhD candidate at the Faculty of Political Science and Sociology of the Complutense University of Madrid, she also has a degree in Political Science and Administration and a Master's degree in International Latin American Studies. Her main topic of interest is the dialogue between political theory and political geography applied to the field of urban studies. In this way she questions the emergence of the political subject in cities. According to that, she is currently focused on participatory processes in the neighborhoods of the city of Madrid and has incorporated topics such as governance and social innovation into her research.
She has also worked in the city council of Madrid as a technician of citizen participation which allows her to have a broader view on participatory processes and social innovation in Madrid.
Her PhD is part of a project funded by the Ministry of Science and Innovation called: "Economic, social and political innovation in Madrid in the context of the (post)pandemic: strategies and territorial dimensions".
Contact: lcobo01@ucm.es
Assoc. Prof. Urban Nothdurfter, PhD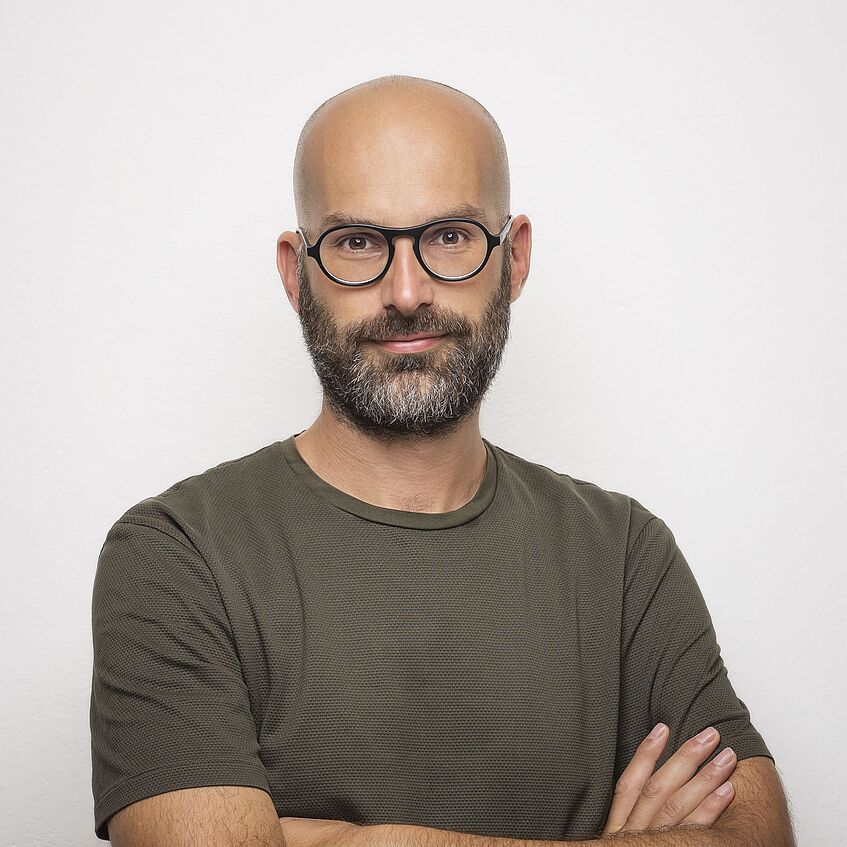 Assoc. Prof. Urban Nothdurfter, PhD
Urban Nothdurfter has a background in social work and holds a PhD in Sociology and Social Research from the University of Trento (IT). He is currently associate professor in Social Work and Social Policy at the Free University of Bozen-Bolzano where he serves as head of the BA programme in Social Work.
His expertise lies in looking at social work as a political practice and in the critical analysis of connections between social policy development and social work practice. He has worked on the street-level delivery of activation policies, policy practice, social work and right-wing populism, and issues of gender and sexuality in social work. Recent projects deal with LGBT+ parenting, eco-social work and integrated community care. He mainly conducts qualitative research with social work practitioners and service users with a particular interest for their frontline and sidelined stories.
Currently he is involved in European projects on applying sustainability transition research in social work (ASTRA) and on professional competence development in European social work education (SISWEC). He serves as a board member of the Italian Society for Social Work (SOCISS) and the European Association of Schools of Social Work (EASSW) and is member of the editorial board and book review editor of the journal European Social Work Research.
Contact: urban.nothdurfter2@unibz.it
Eline de Jong, MA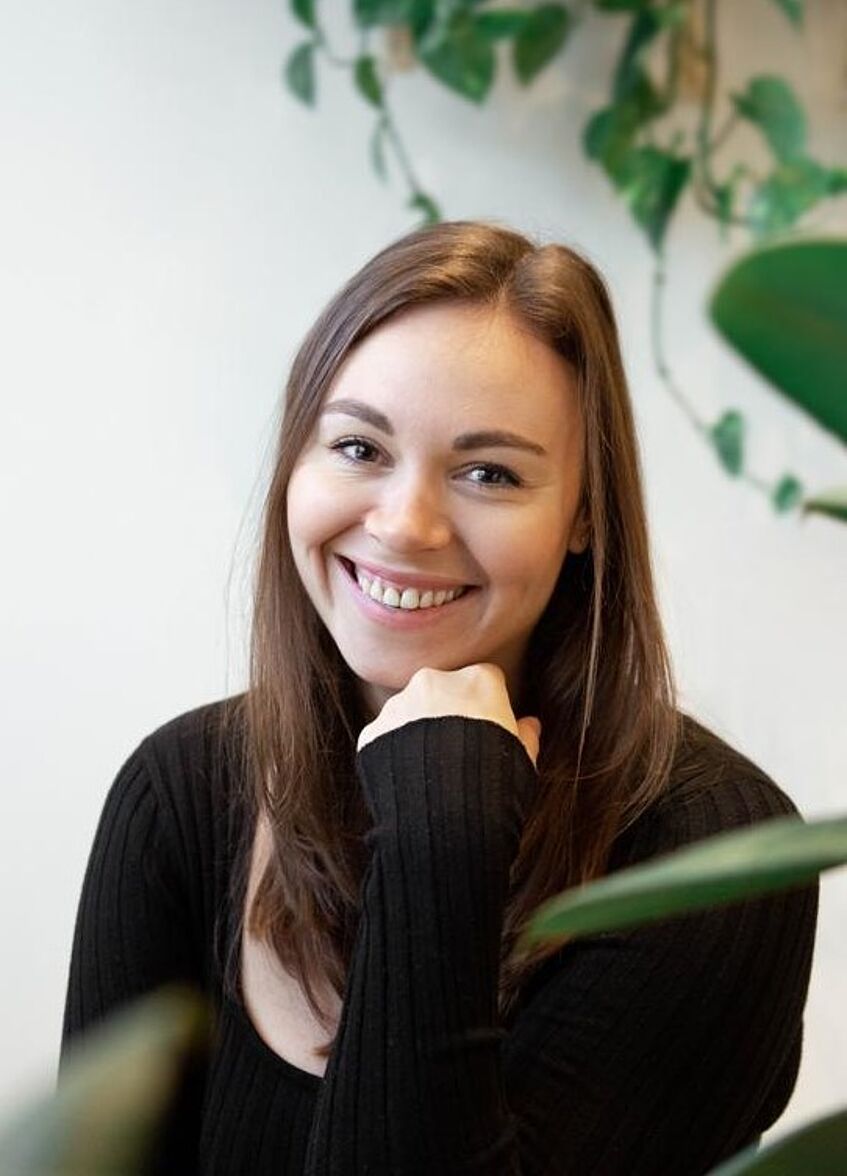 Eline de Jong, MA
Eline de Jong is a social anthropologist from the Netherlands currently employed as a PhD candidate at the University of Antwerp, Belgium. She has a strong interest in critical perspectives on the ethics and politics of (re)distribution and recognition, specifically in organizational contexts. For her doctoral research on solidarity and deservingness in social enterprises, she conducts ethnographic fieldwork with third sector organizations working with and for people with a migration background. Her doctoral research is part of the Horizon 2020 project SOLiDi (Solidarity in Diversity).
Eline holds a BA in Literary and Cultural Analysis from the University of Amsterdam, and an MSc in Social Anthropology from the University of Oxford. After completing her master's degree, she worked at the Erasmus University Medical Centre where she conducted research on the socioeconomic impact of COVID-19 policies in the city of Rotterdam. Before commencing her academic career, she studied and worked in musical theatre for several years.
Contact: eline.dejong@uantwerpen.be
Céline Janssen, M.A.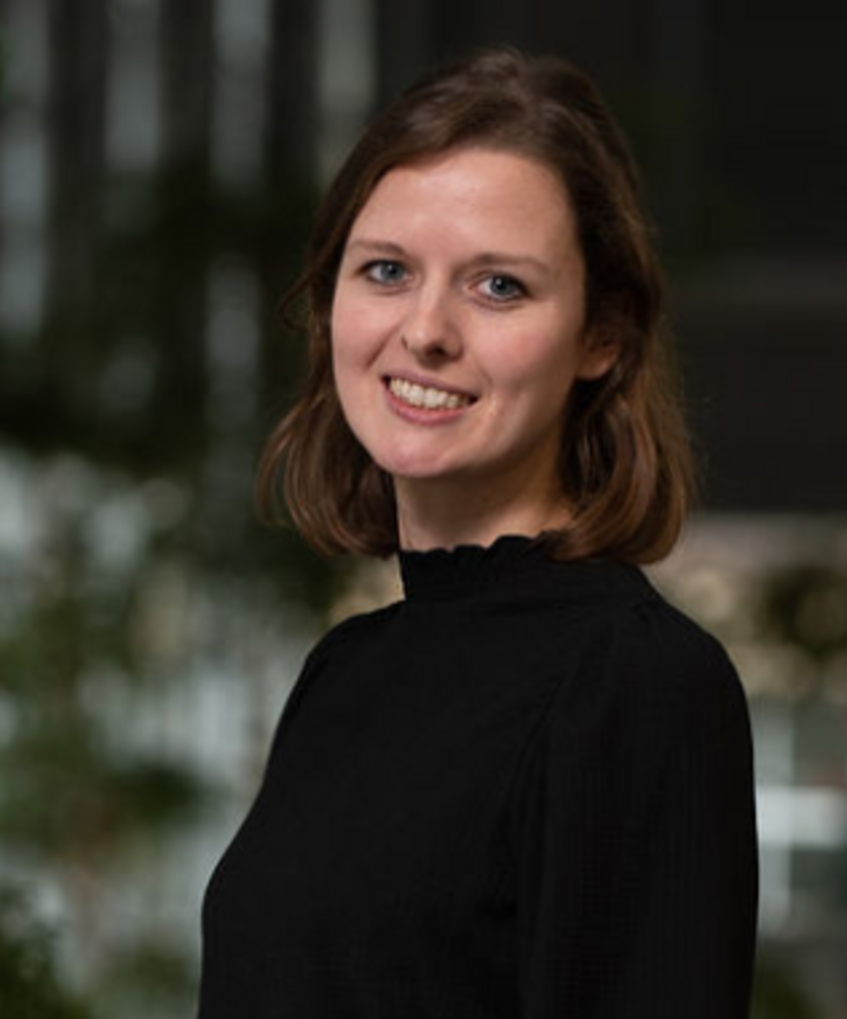 Céline Janssen, M.A.
Céline Janssen is a 3rd-year PhD candidate from Delft University of Technology in The Netherlands. She will visit the Challenge of Urban Futures Platform for a six week period between 27th February until 9th April. Being educated as an architect and urban designer, she is currently conducting her PhD research in Urban Development Management about how governance processes in area-based development projects affect the implementation of social sustainability goals in urban areas. Her research is supported by the Foundation for Area Development Knowledge in the Netherlands, a knowledge platform for public, private and third sector organizations involved in the practice of area development across the Netherlands.
Céline Janssen was an incoming scholar for the duration of March 2022. As a main output of the visit, data was collected for a casestudy about the urban development project Aspern Seestadt in Vienna. This data will be used for an international case-comparison between the planning institutions in Vienna, Sweden and the Netherlands. In addition, the visit led to an effort for a joint publication with Yvonne Franz and Alois Humer.
Contact: Celine.Janssen@tudelft.nl
Dr. Sarah Klosterkamp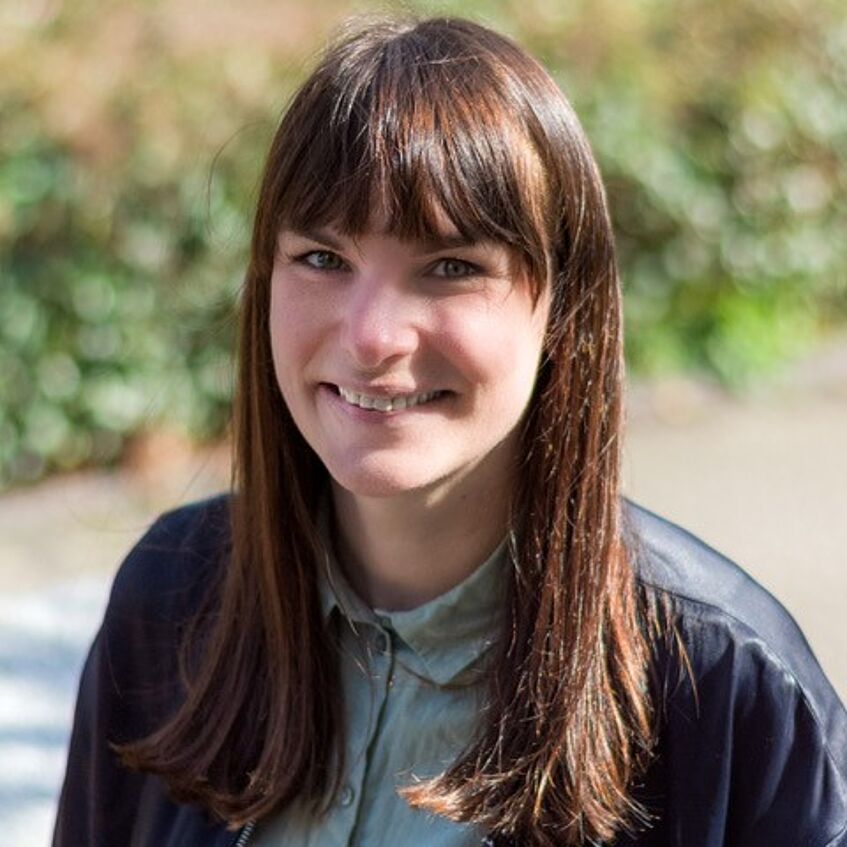 Dr. Sarah Klosterkamp
Sarah Klosterkamp is a feminist political and social geographer, currently employed at the University of Bonn, Germany. Her work investigates how the law proceeds and multiplies classed and racialized geographies of inequalities within and through state-driven institutions such as courts, asylum facilities, employment offices, and carceral spaces. Within her current project as a PostDoc, she spotlights eviction processes and the housing crisis in Europe.
Furthermore and within the scientific community of Human Geography, she is committed as an Editorial Board Member for Political Geography Open Research, Law & Space (un)Journal and ACME, she holds the position of vice-chair of the Legal Geography Speciality Group at the American Association of Geographers and serves as the speaker of the AK Feministische Geographien. Beyond academic researching and publishing, she is also passionate about teaching, data visualization and open-science communication, some of which she also undertakes as a freelancer at DER SPIEGEL and SPIEGEL International.
Read more or contact: s.klosterkamp@uni-bonn.de
Prof. Dr. habil. Aldona Wiktorska-Święcka, MBA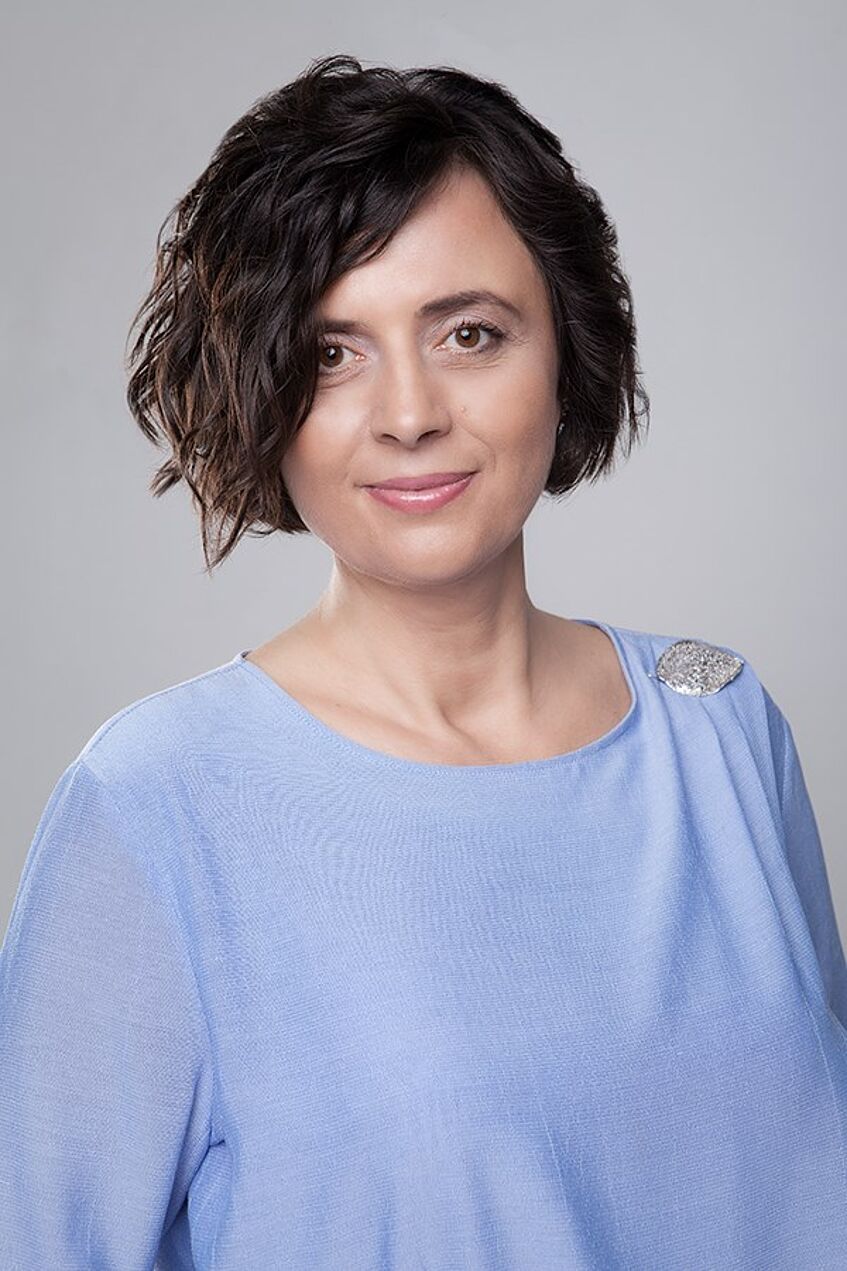 Prof. Dr. habil. Aldona Wiktorska-Święcka, MBA
University of Wroclaw, Head of Public Governance and Administration Unit at the Department of European Studies (Faculty of Social Sciences). Member of Regional Study Association, European Urban Research Association, International Public Management Network. Fellow of German Agency of Academic Scholars Exchange (DAAD), Polish National Agency of Academic Scholars Exchange (NAWA), Konrad Adenauer Foundation, US Department of State.
Her field of expertise is: public governance, public policy, public innovation; territorial governance (regional, metropolitan, urban, rural governance), innovations in management and governance; normative assumptions of management and governance; social innovation and social investments.
Author of monographs, papers and chapters in several domestic and international acknowledged publications. Leader and principal investigator within domestic and international project consortia (HORIZON 2020).
Member of several consulting bodies, advisor of public and private agencies, CEO of Polish Governance Institute, a think-tank on public policy and public governance. Board Member of Urban Experts Research Alliance (UERA) 2020-2022, one of the key initiatives of JPI Urban Europe.
Contact: aldona.wiktorska-świecka@uwr.edu.pl