March 22: Dis/Articulating Urban Futures
Promises, Affect and Un/Wanted Bodies on Zurich's Land Reserves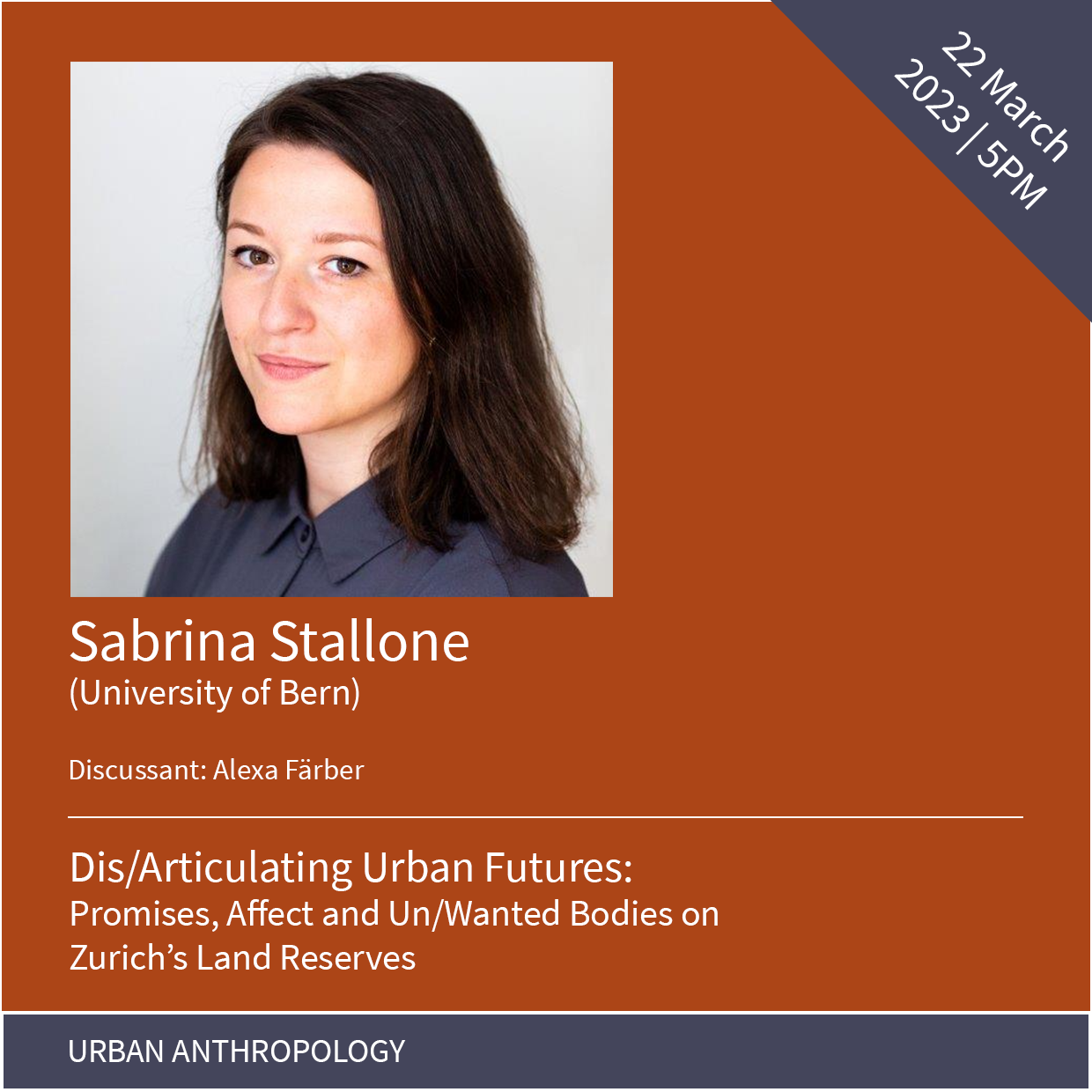 Promises, Affect and Un/Wanted Bodies on Zurich's Land Reserves
22.03.2023 17:00 - 18:30 (local time)
Sabrina Stallone is a doctoral researcher at the Institute of Social Anthropology of the University of Bern, Switzerland.
In her presentation, Stallone reflects on how urban futures and affective imaginaries of urban promises and threats are articulated in everyday lives in the city.
Discussant: Alexa Färber
After the presentation we look forward to a dynamic Q&A.
PC-Seminarraum 1, Kolingasse 14-16, OG01 (1090 Vienna)
April 26: Municipal Experiments in Guaranteed Income
Reimagining Wage Work, Welfare, and Citizenship in American Society
26.04.2023 17:00 - 18:30 (local time)
James Holston is Professor of Anthropology at the University of California, Berkeley, USA.
Holston is a political anthropologist with numerous influential contributions in the field of urban studies, among others Insurgent Citizenship: Disjunctions of Democracy and Modernity in Brazil. He focusses on the city as a strategic site for the emergence and erosion of citizenship and currently investigates new forms of direct democracy.
In this presentation he will elaborate on municipal initiatives that develop direct democracy through considerations of urban citizenship.
After the presentation we look forward to a dynamic Q&A.
Hörsaal 2 - main building, Universitätsring 1 (1010 Vienna)
Registration will open end of March.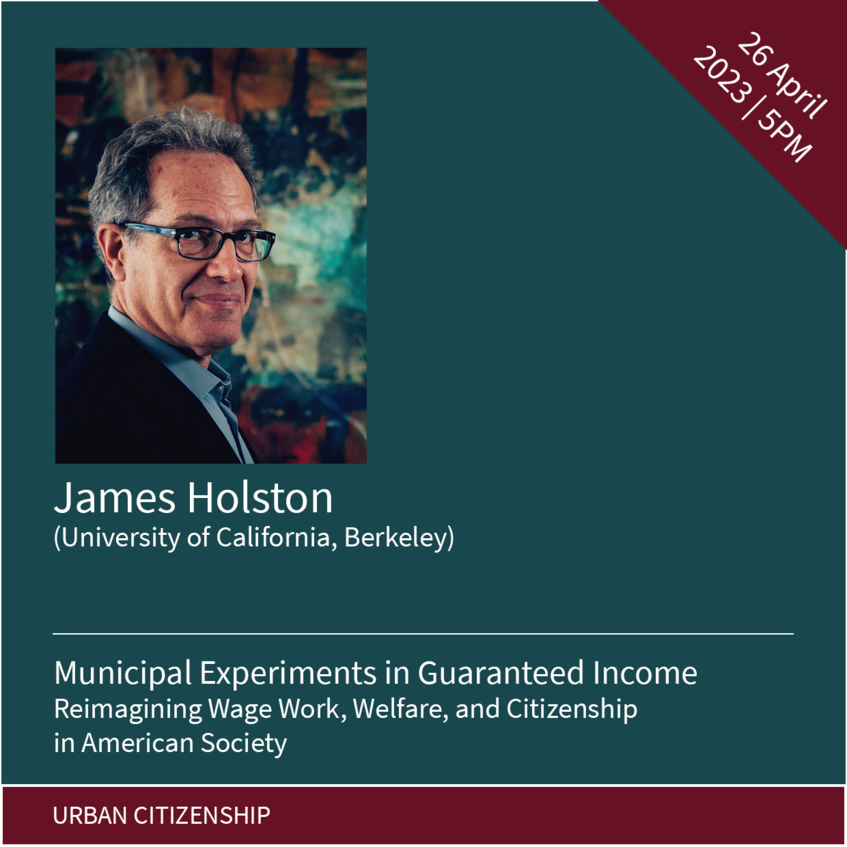 In person attendance only!