Brown Bag Lunch
Urban Futures is organizing Brown Bag Lunch seminars on a monthly basis, where young scholars affiliated with the research platform's activities present their work in progress. These in person seminars stimulate scholary exchange of ideas through its more informal and collegial format over lunch time. Bring your own food and discuss with us!
In person attendance only!
Joint BBL: Wednesday, November 15. 12-1:30pm
Lucía Cobos
The configuration of Madrid as a socio-spatial order. A study of the variable geometries in four districts
Lucía Cobos is a PhD candidate at the Faculty of Political Science and Sociology of the Complutense University of Madrid. Her PhD is part of a project funded by the Ministry of Science and Innovation called: "Economic, social and political innovation in Madrid in the context of the (post)pandemic: strategies and territorial dimensions".
This contribution aims to investigate about the conformation of a socio-spatial order in the city of Madrid. Through the relationship between the spatial, politics and the political Lucía tries to show how the political subject is spatialized and what effects this spatialization has. In this way, she uses the concept of variable geometries to account for these effects in the case study of four districts of the city of Madrid: Arganzuela, Villaverde, Barajas and Latina.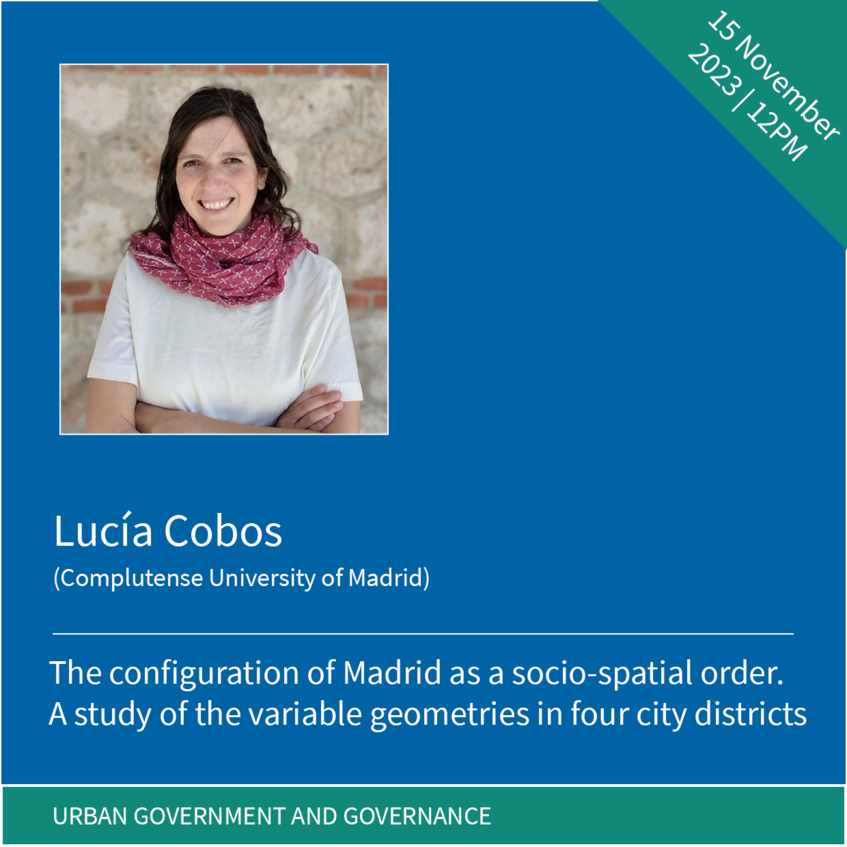 Melis Günay
Mobility in the making: Negotiation processes in neighborhood-level mobility experiments
Melis Günay is a doctoral researcher at the DFG-Research training group 2725 "Urban future-making: Professional agency across time and scale" at the HafenCity University Hamburg.
Her talk shares insights into a comparative case study analysis that investigates negotiation processes between civil society and public actors involved in neighborhood-level mobility experiments. The experiments under examination test a redistribution of street space and are increasingly implemented in German cities in order to advance mobility transformations that aim to reduce motorized private transport. The presentation identifies negotiation structures and strategies that emerge within these experiments and finally reflects on experimentation as a means of 'making' urban mobility.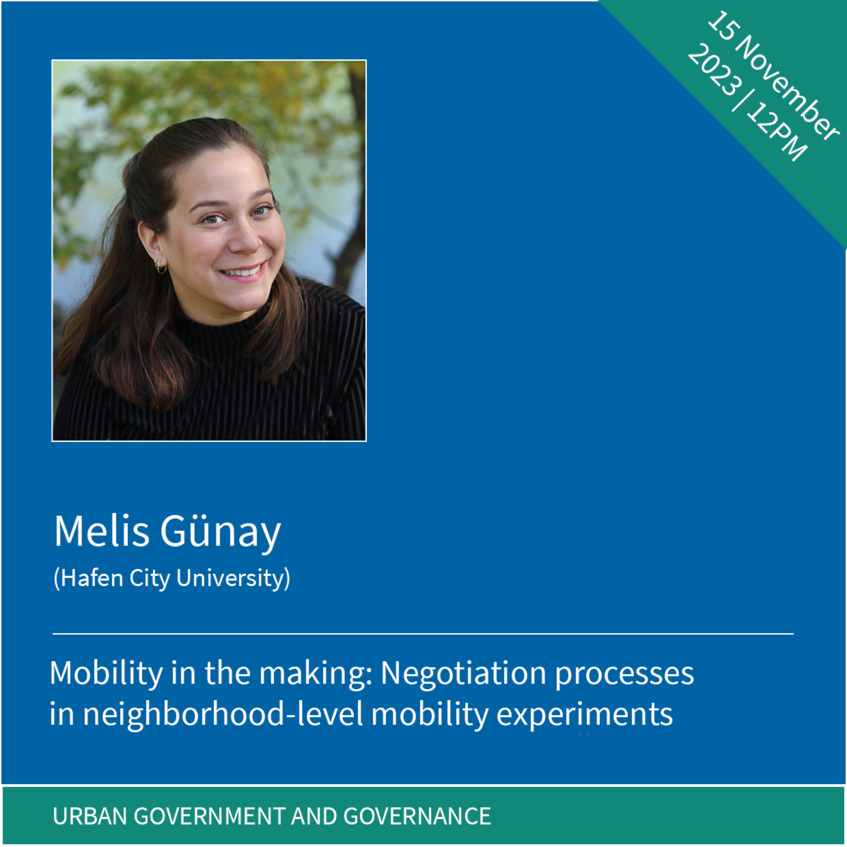 BBL: Tuesday, October 17
Ishita Dey
Of Adjustment and Placemaking: Ethnography of Migrant Journeys in India
17.10.2023, 12:15-1:30pm
Ishita Dey is Incoming Scholar at the Urban Futures platform. She is a Assistant Professor at the Department of Sociology of the South Asian University, Delhi.
Drawing on co-traveling experience in trains from Bhagalpur to Mumbai, Ishita will share her research on urban labour migration. She argues that in post-colonial times, railways are an essential part of Indian democratic politics and governance. Ultimately, this BBL asks how placemaking through objects, gestures, and movements informs migrant journeys.
C0628a - NIG, Universitätsstraße 7, 1010 Vienna (6th floor)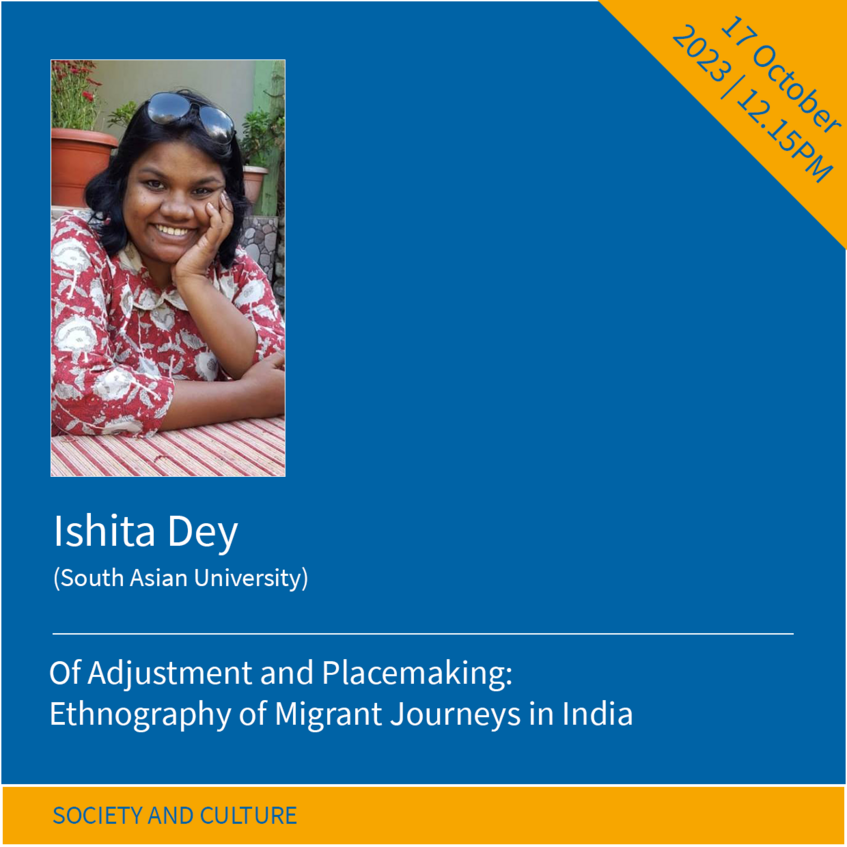 BBL: Wednesday, June 28
Ana Cukovic
Institutional efforts at migrant emplacement: role of philanthropy
28.06.2023, 1:15-2:45pm
Ana Cukovic is Research Affiliate at the Urban Futures platform. She is a PhD candidate in Anthropology at the University of Vienna, Austria.
Drawing on ethnographic fieldwork in Detroit, this talk analyzes the conditions by which local efforts at migrant inclusion take place. Building on evidence from interviews, document reviews, and discourse analysis, it investigates how migration comes to be viewed as part of 'urban revitalization' strategy within the larger framework led by philanthropy and growth elites. The talk ultimately asks: what is the role of private philanthropic organizations in shaping urban governance?
C0628a - NIG, Universitätsstraße 7, 1010 Vienna (6th floor)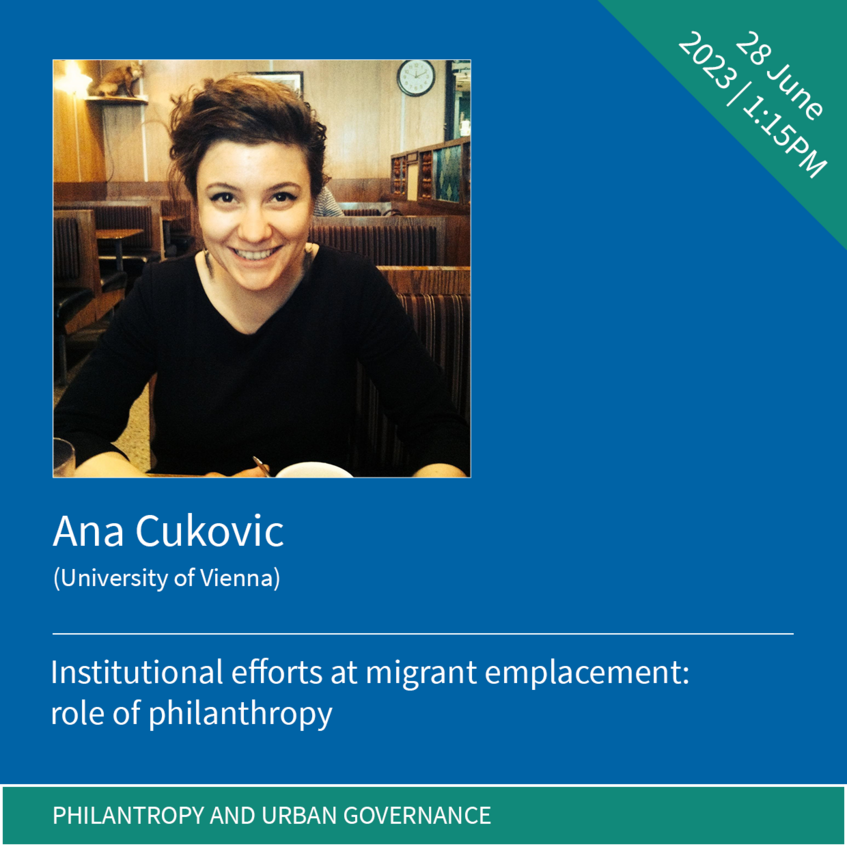 Kick Off BBL session: May 24
Eline de Jong
The logic of deservingness in social enterprises
24.05.2023, 12:00-1:30pm
Eline de Jong is Incoming Scholar at the Urban Futures platform. She is a PhD candidate in Sociology at the University of Antwerp, Belgium.
She will share some work-in-progress reflections based on her doctoral research on solidarity and deservingness in social enterprises, for which she conducts ethnographic fieldwork and interviews with third sector organizations working with and for people with a migration background.
C0628a - NIG, Universitätsstraße 7, 1010 Vienna (6th floor)