Bourdieu in the City: Challenging Urban Theory
Book presentation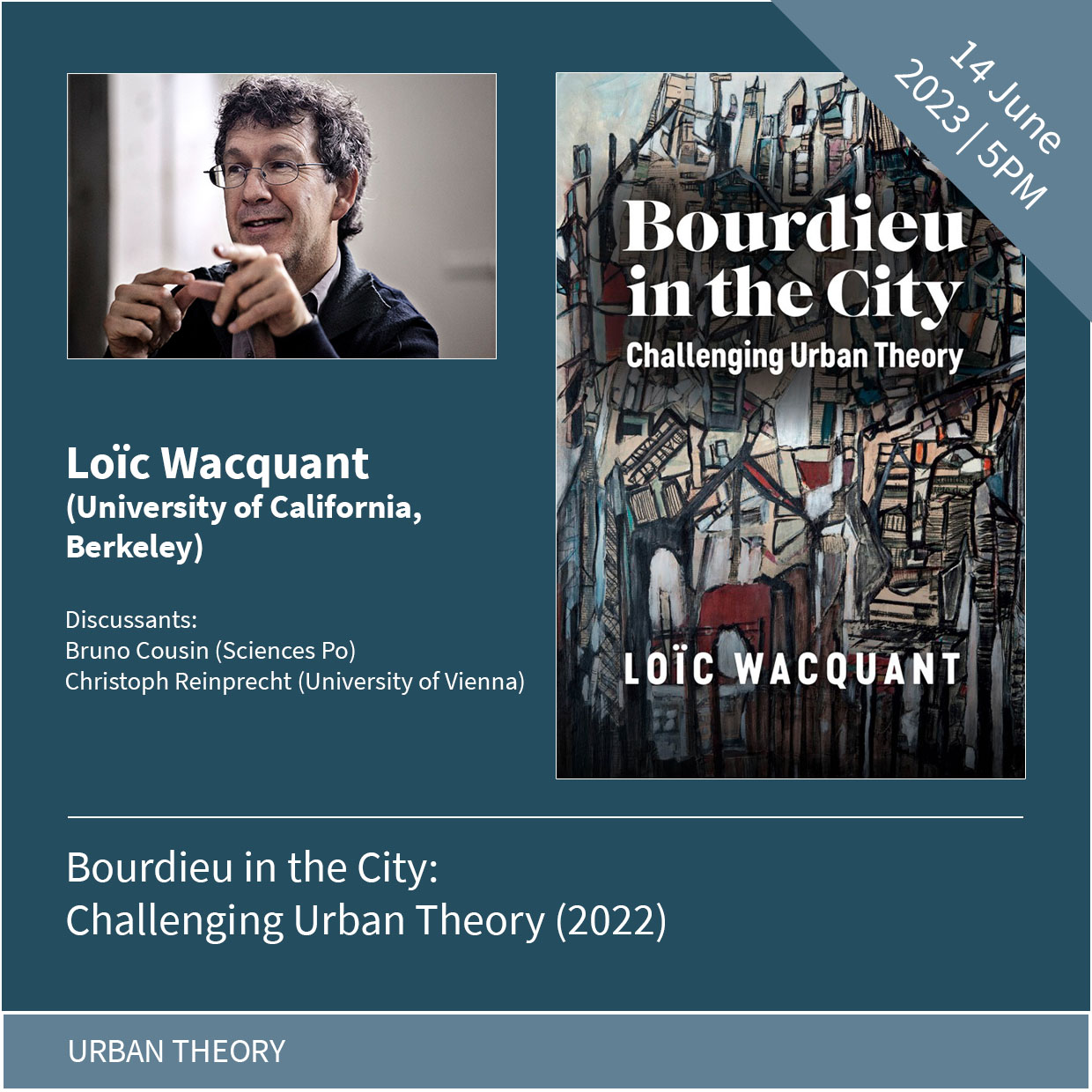 Book presentation
14.06.2023 17:00 - 18:30 CEST
Loïc Wacquant will be presenting his book "Bourdieu in the City: Challenging Urban Theory".
'Building on three decades of comparative research on marginality, ethnicity, and penality in the postindustrial metropolis, Loïc Wacquant offers a novel interpretation of Pierre Bourdieu as urban theorist. He invites us to explore the city through what he calls the trialectic of symbolic space (the mental categories through which we perceive and organize the world), social space (the distribution of capital in its different forms), and physical space (the built environment). On this reading, Bourdieu's topological sociology gives us the tools both to energize and also to challenge the canon of urban studies and to redraw their theoretical landscape.
Compact and incisive, Bourdieu in the City will be of interest to students and scholars in sociology, anthropology, geography, urban studies, urban planning, architecture, and social theory.'
Discussants: Bruno Cousin (SciencesPo) and Christoph Reinprecht (University of Vienna)
After the presentation there will also be time for a Q&A.
This will be an online event using the zoom platform. Please note it will be recorded.
Registration opens in May.
8am San Francisco | 10am Bogota | 4pm London | 5pm Vienna | 8.30pm New Delhi | 11pm Shanghai | 1am Sydney
Registration for Webinar
Required fields are marked with a red square