The Commodification Gap: Gentrification and Public Policy in London, Berlin and St. Petersburg
Book presentation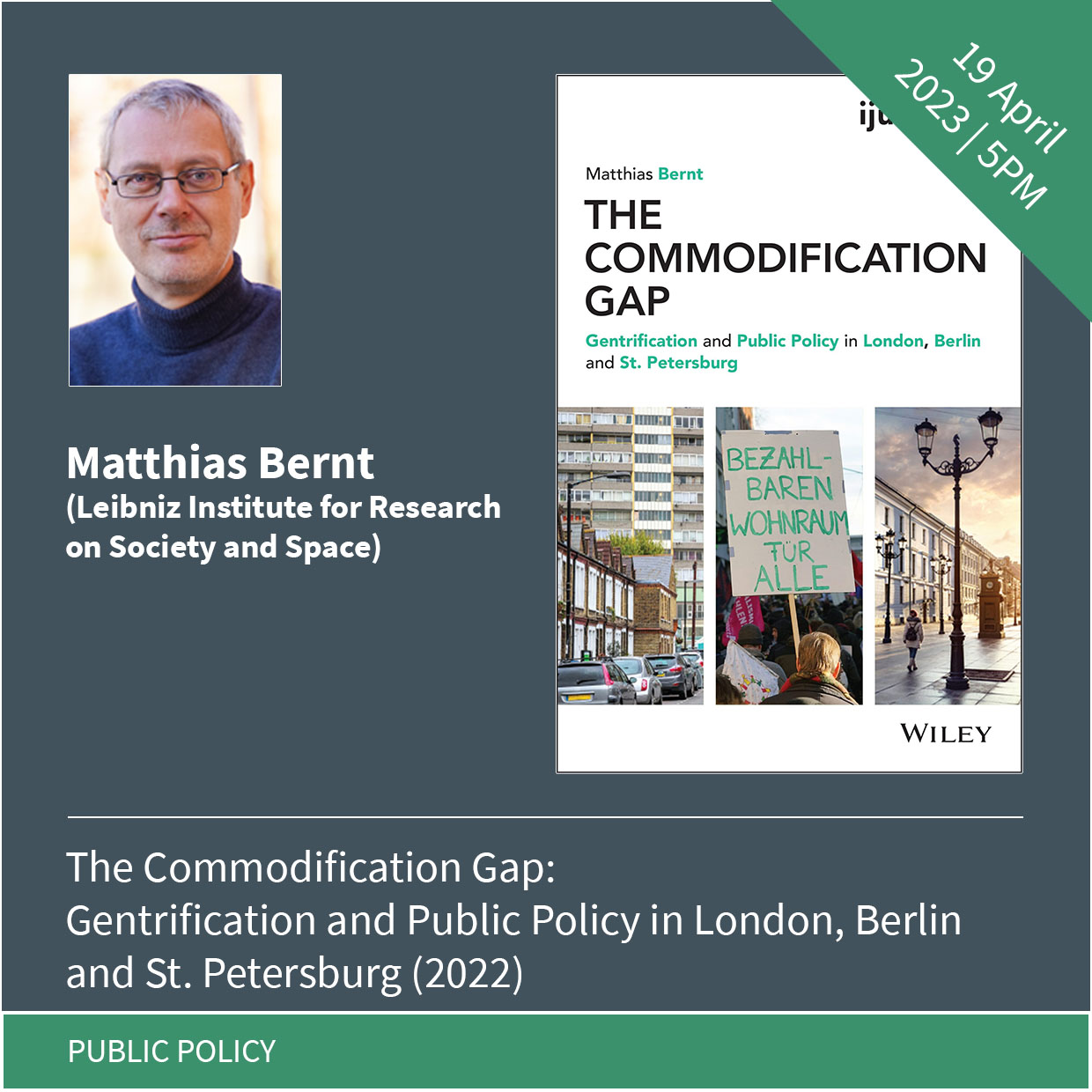 Book presentation
19.04.2023 17:00 - 18:30 GMT+1
Matthias Bernt will be presenting his book "The Commodification Gap: Gentrification and Public Policy in London, Berlin and St. Petersburg".
'In an elegant and careful theoretical analysis, this book demonstrates how gentrification is always entwined with institutions and distinctive contextual processes. Matthias Bernt develops a new concept, the "commodification gap", which is tested in three richly researched cases. With this, the concept of gentrification becomes a multiplicity and the possibility of conversations across different urban contexts is expanded. A richly rewarding read!'
Discussants: Justin Kadi (University of Cambridge) and Anna Zhelnina (University of Helsinki)
After the presentation there will also be time for a Q&A.
This will be an online event using the zoom platform. Please note it will be recorded.
Register until March 16.