Cities in Search of Freedom: European Municipalities Against the Leviathan
Book presentation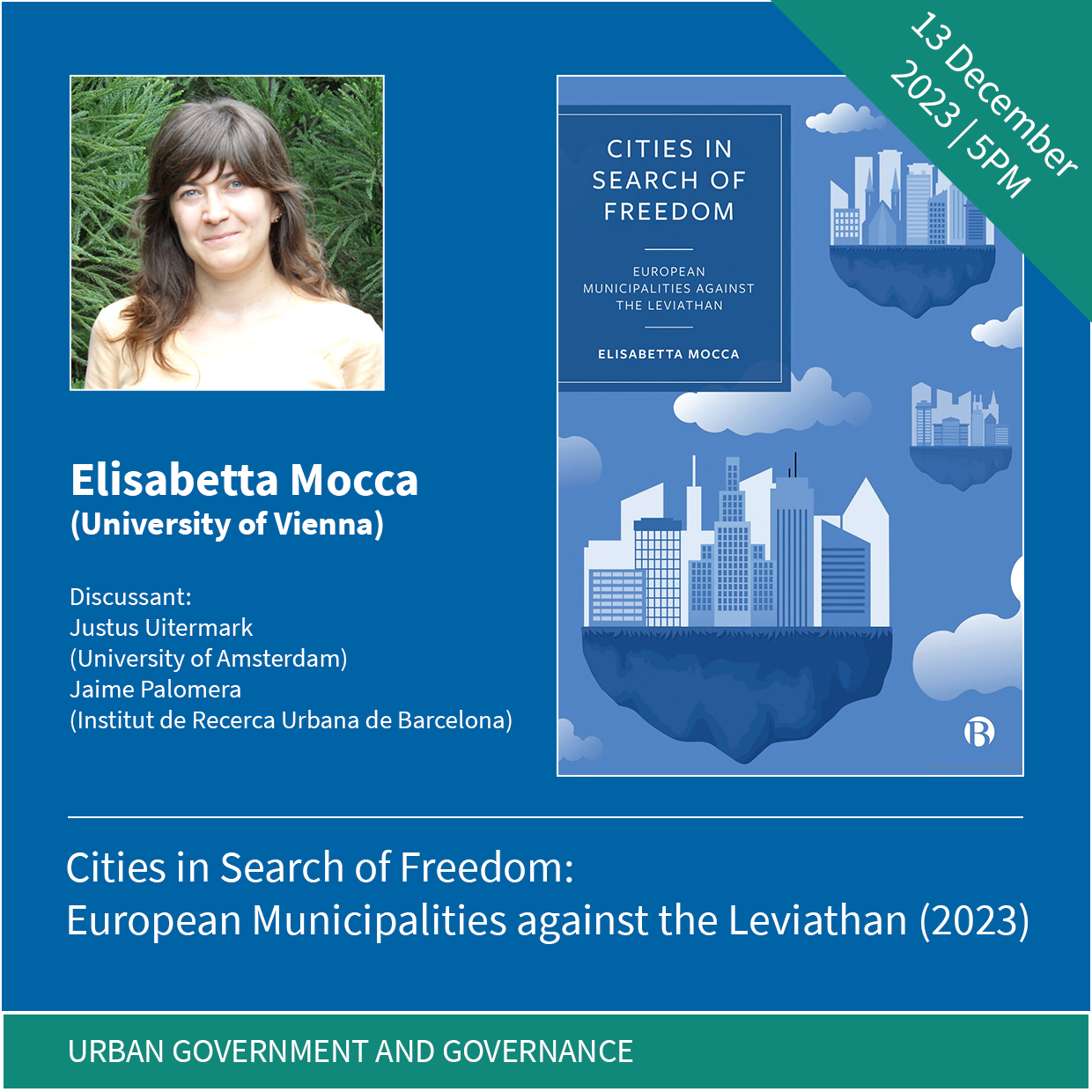 Book presentation
13.12.2023 17:00 - 18:30 CET
Elisabetta Mocca will be presenting her book "Cities in Search of Freedom. European Municipalities Against the Leviathan".
Over the past decades the nation state lost its political primacy by processes of devolution, Europeanisation and globalisation, which in turn enhanced municipal autonomy. Why do some cities seek to sidestep the state and widen their sphere of action?
Bridging political geography, local politics and urban sociology, this book gives a new perspective on the state's weakening authority and the parallel rise of cities as political actors. The author considers the tensions between central states and European cities, giving a new perspective to students and researchers in the social sciences.
Discussants: Justus Uitermark (University of Amsterdam) & Jaime Palomera (IDRA, Barcelona)
After the presentation there will also be time for a Q&A.
This will be an online event using the zoom platform. Please note it will be recorded.

Registration for Webinar
Required fields are marked with a red square